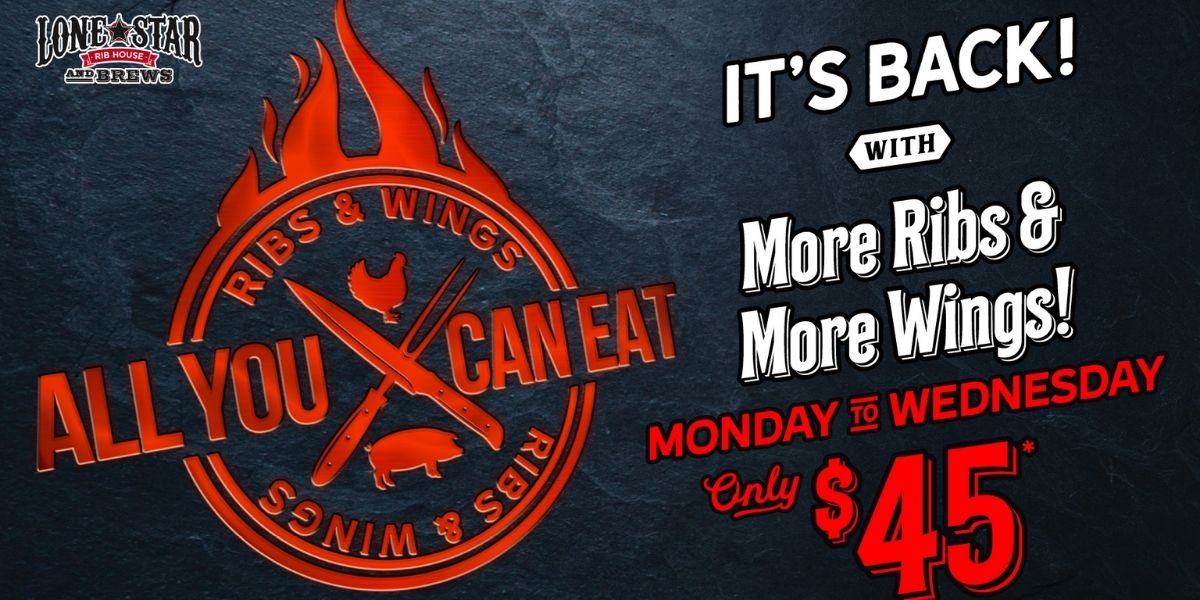 All You Can Eat - Ribs & Wings
It's Back - All You Can Eat!
Offer Details
16/03/2021 to 16/03/2023
All you can eat ribs & wings is BACK at Lone Star Rib House & Brews on Monday - Wednesday for only $45 per person.
Book now 0412 100 009.
Only available Monday - Wednesday. Not available with any other offer. No sharing. No doggy bags. Must finish the entire serving before ordering another.
T&C's Apply.
Subscribe to our newsletter
Subscribe today to receive the latest offers, events and exclusive promotions at Port Adelaide Plaza.