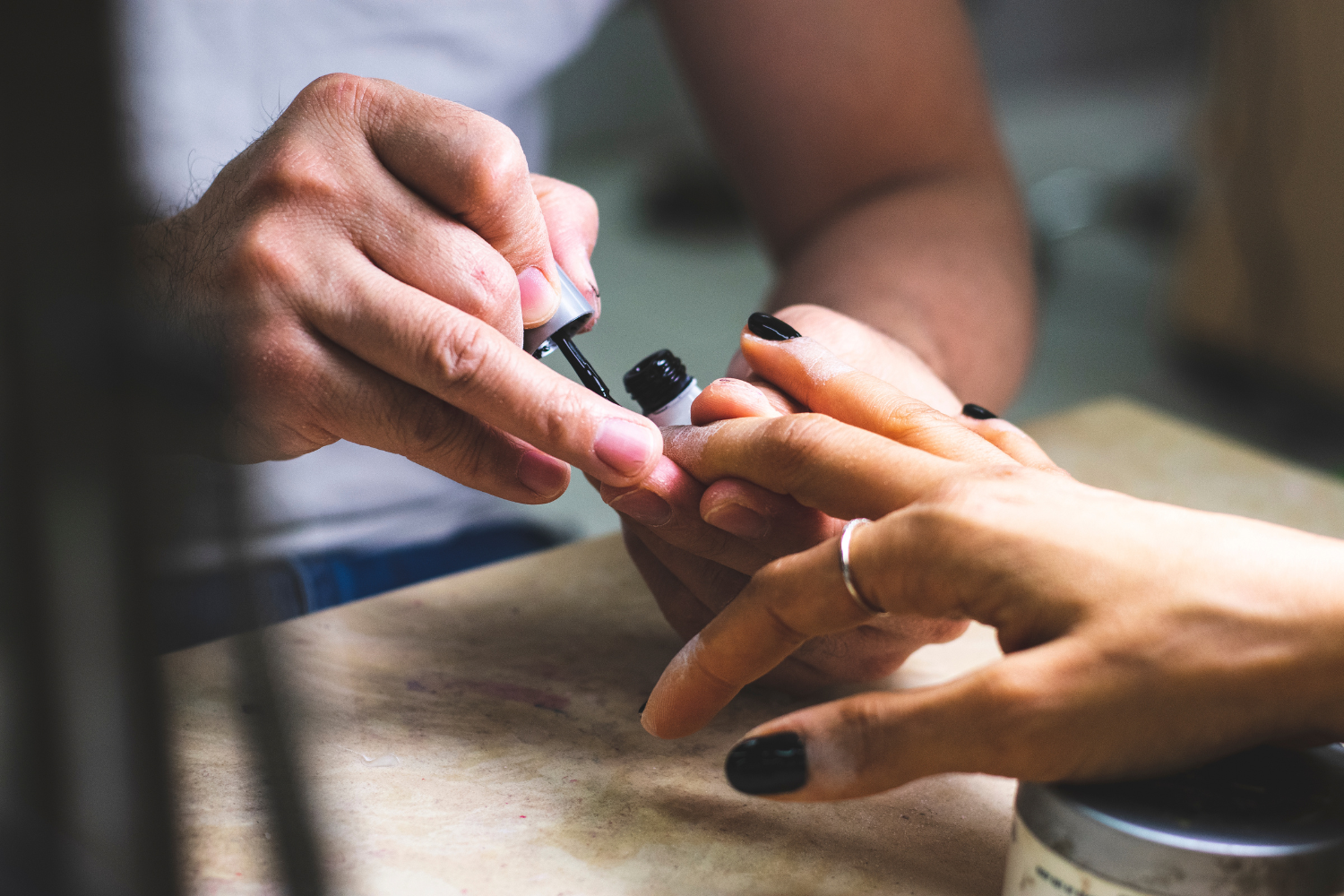 The Fast Guide To Shellac
All you need to know about the perfect shellac manicure!
1. IT'S NOT THE SAME AS GEL.
While many salons will try to convince you that their Gel is the same, it really isn't. Shellac may be commonly referenced as a by-product of the standard gel manicure but it's actually a nail-friendlier solution specially formulated to provide an easier and quicker method. Unlike a standard gel manicure, shellac requires no sculpting or filing but instead is simply a few coats of polish with fast drying under a UV lamp in-between each layer. And since it dries so fast, you'll be go good to go before you know it!
2. IT CAN LAST UP TO A MONTH.
Shellac is promoted to last chip-free for 14 days which a qualified service will guarantee, though depending on the rate of your nail growth and if you're careful with handling - it can actually last up to a month. Generally, selecting a darker shellac colour will assure longer-lasting wear than a lighter colour.
3. IT'S CHIP-FREE…
…but only if done correctly. A licensed professional will assure the Shellac process strictly follows the manufacturer's instructions on how to apply and remove Shellac where practices particularly such as using cotton soaked in acetone to wrap around your finger nail – are not permitted. And if a manicurist ever tells you that the product their using is "just like" shellac and at the same price – then you're not getting your money's worth. Shellac is an exclusive, specialised product from Californian company, Creative Nail Design (CND), whom reportedly spent five years perfecting this manicure, which boasts exceptional patent-pending UV3 technology. So it's safe to say, you'll know the real deal.
4. IT'S NOT FOR EVERYONE.
While having a manicure free of smudges and resistant to chipping may be a true sensation, you won't achieve this without a healthy nail bed to begin with. If you have nail damage, it's strongly advised to hold off from having a shellac manicure until recovery. Most consumers will experience nail damage after having acrylic nails removed where the level of such depends on the removal process and time of growth. Though if you can identify damage, applying shellac on top of this will not only be prone to chipping and peeling, but it can also worsen the health state of your nails. If you're unsure of whether or not it's the right time, you can ask a qualified nail care professional.
5. AND NO, YOU CAN'T DO IT YOURSELF.
Shellac products individually sold online are not authorised by the manufacturer, and having only the polish will not complete the process. This is a licensed service for qualified professionals, which in addition to the polish, requires a special UV lamp. So save yourself from that extra trip to the salon for polish removal after your DIY attempt doesn't turn out so good.
Leave it to the professionals. For a shellac service you'll be dazzled by, visit Newstar Nails.
Subscribe to our newsletter
Subscribe today to receive the latest offers, events and exclusive promotions at Port Adelaide Plaza.