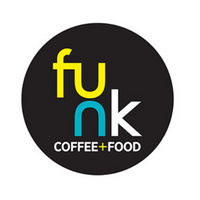 Funk Coffee + Food
G.T15, 200 - 220 Commercial Road, Port Adelaide South Australia 5015

View on map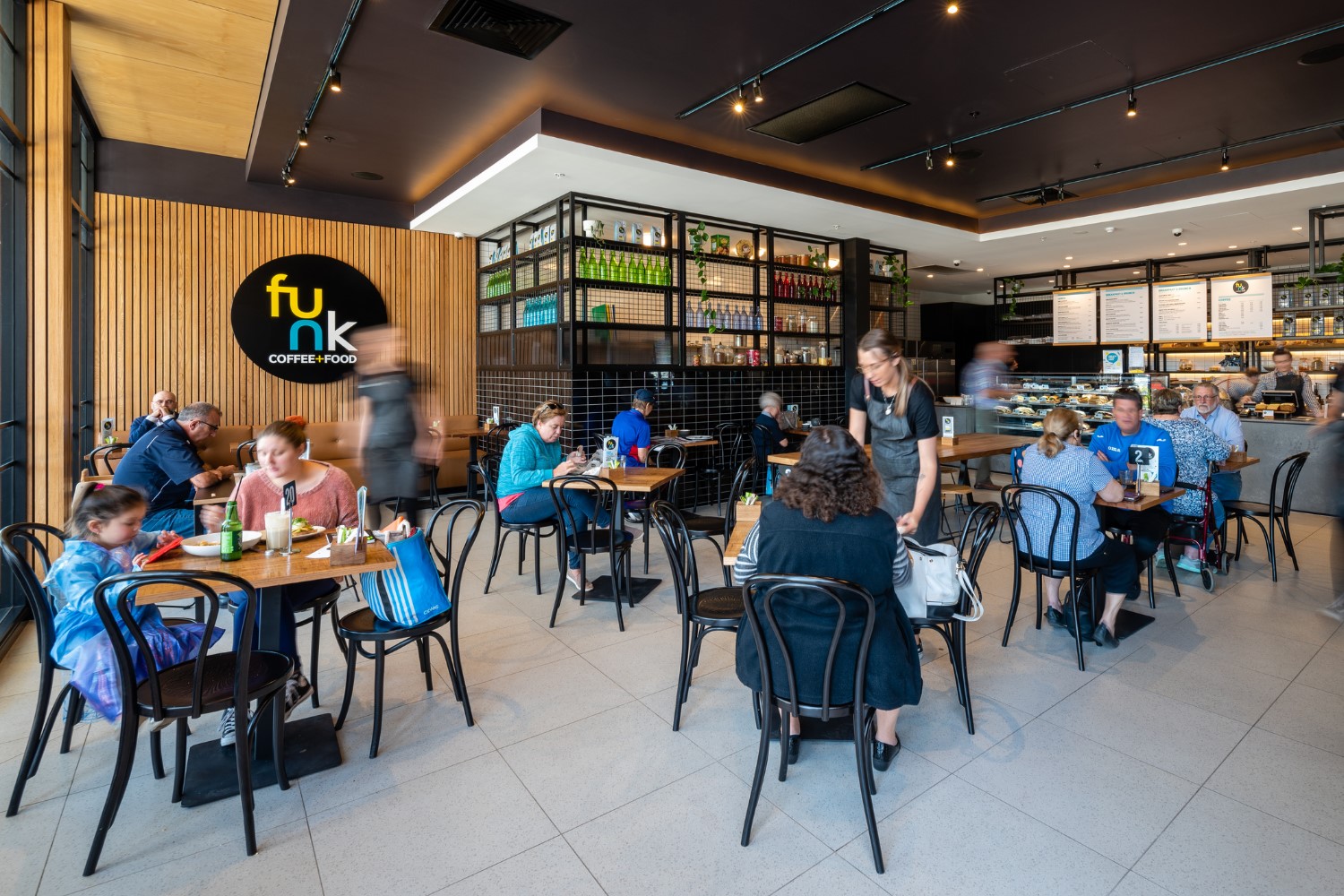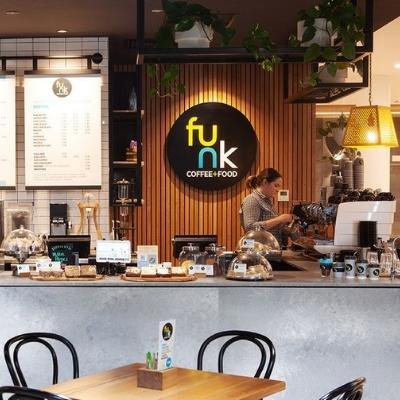 Store Hours
| | |
| --- | --- |
| Mon | 7:30am - 5:30pm |
| Tue | 7:30am - 5:30pm |
| Wed | 7:30am - 5:30pm |
| Thu | 7:30am - 6:30pm |
| Fri | 7:30am - 5:30pm |
| Sat | 7:00am - 5:00pm |
| Sun | 10:00am - 4:30pm |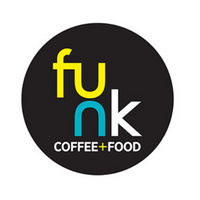 Funk Coffee + Food
G.T15, 200 - 220 Commercial Road, Port Adelaide South Australia 5015

View on map
Bringing fresh flavour and coffee culture to Port Adelaide.
With a mantra to stand out from the crowd, Funk Coffee + Food brings a fresh new flavour and coffee culture to the heart of Port Adelaide. Sourcing fresh and local produce from South Australian producers, the popular coffee operators have created a menu that is fun and fresh with delicious seasonal specials that cater for a range of palates and include gluten free and vegetarian options.
Funk is a one stop shop offering exceptional service and quality and an oasis in the busy work day.
Coffee
Funk Coffee + Food use locally supplied coffee and have their own signature, Funk Blend, which is a hit for a morning coffee buzz. They also have a three-bean blend of 100% Arabica coffee. It is full-bodied and easy drinking
Funk Coffee is roasted locally to ensure absolute freshness and delivered to the store every Monday of every week. It is a special blend of three key components that were specially designed for Funk customers to enjoy.
Food
Funk Coffee+Food have rolls that are baked fresh and breads delivered to the shop daily. Nothing is frozen or thawed so that the rolls are tasty and fresh every time.
Funk offer an extensive sandwich bar as well as a pre-made selection of rolls from the menu for those in a rush.
Funk Coffee+Food also have a selection of warm light meals, burgers and even baked potatos, to keep customers satisfied. Fruit salad, muesli and yoghurt, or full cooked breakfasts are some more favourites at breakfast time. And for the sweet-tooth they have a full selection of bar cakes and muffins for those in need of a kick start or reboot.
Other customers looked at: